I'm a fan of this time of year. The immediate permission for nostalgia and tradition are a couple of my favorite things. This inclination is amplified by both my boys growing old enough to understand and anticipate some "Christmas" things.
This picture caught my attention: (It comes from http://xkcd.com/988/)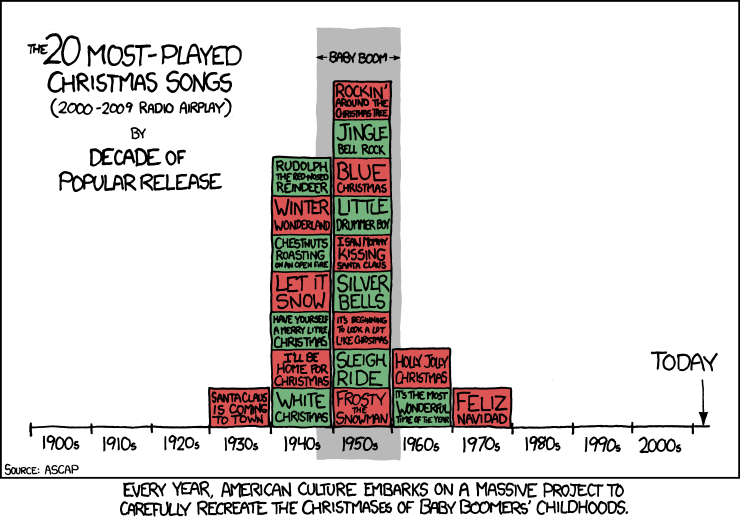 Questions I have:
Why aren't there "Christmas Classics" in more recent years?
Do we see a similar tradition-tilt toward any specific generation in other arenas in life (like church)?
Is Christmas (for so many of us) hardly much more than a celebration of our own childhood rather than about the Advent of King Jesus?
…I wonder.