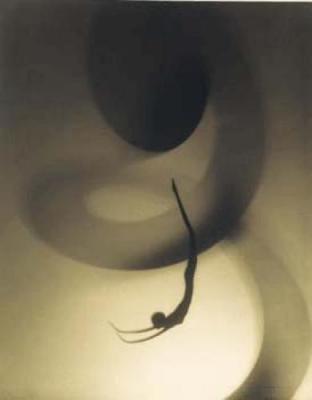 The soul. What is it?
A very neat guy here in the KC area (who also happens to be a phoenomenal artist) [Jack Neumayer - and I hope I spelled his last name right...] has been asking this question for a long time. He said it started when he was reading Genesis. Genesis 2:7 sounds like this: "then the Lord God formed the man of dust from the ground and breathed into his nostrils the breath of life, and the man became a living creature." "Living creature" is the word in Hebrew for "soul." Nephesh is the Hebrew. And, it means a lot of things. …a lot of things. Do an online word search for it — I bet you could find a concordance or Hebrew-English something or other on here somewhere. (I use the books on my shelf for that kind of thing.)
Well, because of Jack, I'm on a new adventure. For one, why have I never been curious about the definition of the soul before? I suppose I've just taken so much for granted and just believed whatever came to mind – never wondering too much about it.
My initial take or belief on "soul" (before I studying this more) was that it was some kind of floating existence that didn't really have to do with who I am today — it was more or less just some kind of substance that people told me would be with Jesus when I die. Other than that – no definition and certainly nothing to do with today, really.
Then entered my interaction with Dallas Willard's brilliant work Renovation of the Heart. In the book (and this is from his website, www.dwillard.org) is this diagram:
This diagram is on my wall in my office. Wow. Profound, really.
Here's how it's spelled out: The inner most part of a person is the spirit. In scripture, it's also referred to the heart or will of a person. It's basically the decision making center of a human being. Here, based on the life (or lack of) in the heart/will, decisions are made – and they're mostly automatic, again, depending on the life residing in the heart. (Life=zoe in Greek — "spiritual life".)
The mind is the home of thoughts and feelings. These feed the spirit and are also directed by the spirit. Every one of these circles here is in intimate relationship with the whole picture. It all works together; no part separated.
The body is the physical home of the mind. It's what captures the physical sensations, the sights we see, things we hear, etc. It's what feeds the mind, so to speak, while the mind (fed by the spirit) guides or directs the body. …quite cyclical.
The social sphere is the relationships (or lack of) in our life. It's the sphere of our society, friendships, communities, etc. It's the interaction between others and ourselves, which is perceived through the body (seeing, hearing, feeling [touch] etc.) and impacts the mind and spirit.
Finally, this outer ring is the summary of all the other parts into the whole person: the soul. So, in Willard's diagram here, we see that he's guiding us to see that the soul of a person is everything that he/she is and experiences, thinks, feels, and does. It's every bit of who you are and would like to be, and also who you would not like to be. It's the summary of you.
Now, this is much different than the disembodied "floater soul" that I used to think about. And, this diagram, as you'll see in scripture, captures the idea of what God was describing in his book. Do a word study on soul. You'll find it described as the summary of a whole person. You'll also hear about the intricacies of how someone is wired.
For a conversation on salvation: to talk about the soul in the "floater" sense offers little to know tangible hope. I mean, what does it mean to have some floating essence of myself in the "presence of God?" Now, to look at it like Willard's diagram, we see something more human, more of God's creation, united to God. All of who you are in the presence of God. All of your experiences, all of your thoughts, feelings, decisions, etc. in the presence of the One who Restores. It's not that God has just wiped the old you away – he's continuing to wipe the old you away. He has declared that nothing will keep him away from us and he desires to renovate all of who we are into a fully-alive (zoe) human being – now and for eternity.
Sweet. I want in on this for sure! Thanks be to God.
Now, I'd love to hear more thoughts on this, for sure!
<><